Robotic Technology Geared Towards Customer Engagement
SoftBank Robotic's Pepper, is a glimpse of how technology is progressing to not only bring customers back into brick-and-mortar shops, but ensure a positive shopping experience. The humanoid robot is designed to scan vocal inflections, facial expressions, word choice, and physical movements. As a result, Pepper is able to interpret emotions and respond accordingly. The robot is equipped with the ability to have arm and eye movements, as well as voice tone fluctuations to match the shopper. Pepper's height was strategically crafted at 4ft tall as a feature to engage children with its capabilities.
Pepper can be found in over 70 countries; thousands of retail locations in Japan and as of November, two California malls, a San Francisco technology store, and the Oakland airport have brought the robot to guide customers in their shopping experience. According to Softbanks Robotics, Pepper has increased foot traffic by 20%, increased customer interaction by over 90%, and improved revenue at retail stores (Schaffler.)
While the innovative technology is enough to engage consumers to come into the store to merely check out the robot's capabilities, Pepper can also handle customer needs. The robot can answer basic customer service inquiries and if a question exceeds its capabilities, Pepper can locate a sales associate to aid the customer. The technology behind the robot's knowledge allows for immediate automated comparison between goods, product features, as well as guiding the decision-making process of a customer. Pepper can effectively engage the various shoppers that enter the store. The mission shopper can be quickly directed towards the item, a shopper deciding between products can be given exact comparisons, and a general plan shopper can have the search selection narrowed down by explaining their needs.
The intent of robotics in the retail industry is not to replace human employees, but to reduce tasks that drain employees' motivation for customer engagement. This service is beneficial to both sides of the sales interaction as customers receive aid and an elevated experience, and employees have a higher capability to personalize other customers shopping experience. An increase in employee engagement can increase profitability and store efficiency. Meaningful interactions with customers will drive loyalty and advocacy towards the retailer. Pepper can also capture real-time data that includes customer demographics and flow of traffic during certain hours. Another impressive feature that the robot has is the ability to converse a programmed sales pitch, aimed at the age and gender demographic it is interacting with. From there, Pepper can judge a shopper's expression after a conversation and record the reaction the consumer had towards it. While I understand the concept of a customer service robot will not bode well with all shoppers, the incorporation of this technology signifies that a retailer is evaluating the success of its company by the satisfaction of a consumer, rather than sole profit.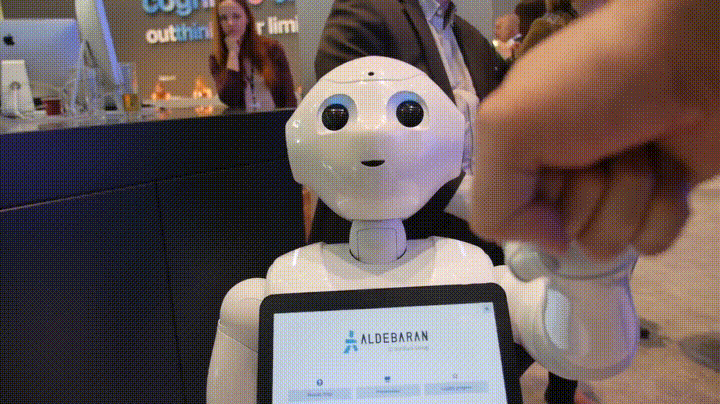 Pepper is obviously not the be-all end-all of retail marketing, but it is a clear indication of the importance of meaningful customer interaction that leads to a positive shopping experience. Technology in general is a mean to determine what the customers want and if your company is effectively delivering it. Humanoid robots like Pepper can find discrepancies that may occur between the customers, employers, and the store, and work with the issue that is being addressed. While I love the prospect of being greeted by a little white robot upon entering a store, I think Pepper is merely one small example of the many technological innovation methods that a retailer should incorporate within a company. I am a firm believer that the progression of technology is an opportunity to easily capture the customers attitudes, set priority to their experience, and thus optimize the success of a company.

Kyle Murray, The Retail Value Proposition: Crafting Unique Experiences at Compelling Prices, Rotman-UTO, Publishing 2013. Pg. 10, 127-128, 131-132